If you're looking to declutter your home—or maybe want some more counter space in the kitchen—a small Air Fryer Toaster Oven Combo may be for you. These small appliances do more than one job, so it's a great idea if you don't have much counter space!
My Top Picks:
After extensive research, I have compiled a list of the ten best air fryer toaster ovens of 2023. Here's a quick look at the best 3 of the bunch:
You can skip the rest of this stuff and jump to the list. It's only here for SEO purposes. Stupid, I know.
What's an air fryer?
An air fryer works by circulating hot air around your food, which results in a similar effect to deep-frying without all the added oil. Although it's not a true frying method, the appliance is very effective at cooking food.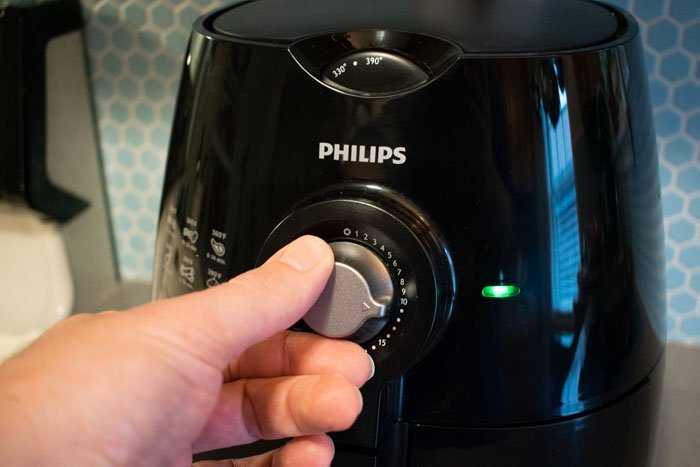 Okay, then, What's a toaster oven?
A toaster oven helps you cook food without taking up a lot of space. It has a removable wire rack and baking pan, so it's easy to clean. Plus, convection toaster ovens use less energy than traditional ovens – perfect for those trying to save on their electric bill!
There are different models with various cooking functions, like broiling or defrosting.
…What's an Air Fryer Toaster Oven Combo!? 🤯
Air fryer toaster ovens are the best of both worlds – they combine the features of air fryers and toaster ovens to give you a powerful appliance that can do it all.
Most models can bake, roast, and broil, in addition to air frying, so you can create crispy food with less oil than traditional frying methods.
---
Top 10 Air Fryer Toaster Oven Combos:
This list includes only those that are both air fryers and toaster ovens. Because there aren't that many out there, it can be hard to find the perfect one for your needs.
But don't worry, I've done all the work for you!
1. Cuisinart Compact Air Fryer Toaster Oven
The Cuisinart Air Fryer Toaster Oven is perfect for people who want the features of a large model without taking up too much counter space. It's excellent for making potatoes wedges, chicken wings, and other food items.
What's more, it cooks and reheats quickly – just make sure you experiment with the timing and temperature settings first to figure out the consistency you're looking for.
The Cuisinart TOA-28 is a great appliance to have in your kitchen – it's easy to use and easy to clean. I especially like that it does a great job at air frying! My only complaint is that it's a bit too small for cooking main course meals, and the timer is analog, so you have to guess when setting it for certain times.
The Cuisinart TOA-28 is definitely my top pick!
Dimensions: 12.5″ long x 15.5″ deep x 11.5″ high
2. KBS Compact 8-In-1 Toaster Oven Air Fryer
The KBS Compact Air Fryer Toaster Oven is a great choice for people who live in small spaces. It's about a foot tall and deep, making it the perfect size for apartments, RVs, and small kitchens.
Plus, it's made of stainless steel, which makes it super sturdy – it won't rust or corrode. And all the accessories are non-stick and dishwasher safe, so cleaning is a breeze!
Although this is a decent Air Fryer, there are a few downsides. The beeping sound it makes every time you change a setting in the menu can be annoying, and the LCD screen flashing as it cooks can be quite distracting.
If you're looking for a small air fryer and on a limited budget, the KBS Toaster Oven Air Fryer is a great value option. Overall, it's an excellent choice for the price.
Did I mention it can cook a whole chicken??
Dimensions: 13″ long x 11″ deep x 13″ high
3. Oster Compact Countertop Air Fryer Oven
This countertop oven is perfect for anyone who wants to make delicious meals and snacks with little fuss. The Oster Compact Countertop Air Fryer Oven combines a convection oven, an air fryer, a toaster, and a broiler, giving you plenty of options for creating your favorite dishes. Plus, it saves valuable counter space!
This oven is the perfect tool for anyone who wants to have more control over their cooking. With independent dial controls for temperature control, cook functions, and cook times, you can customize your meal.
The mesh rack is flimsy and not very strong, but it does a good job overall. The heating element on the bottom and top can cause smoke to form in your house, but overall, it's an excellent value for the price.
Dimensions: 16.65″ long x 9.8″ deep x 9.8″ high
4. Ninja SP101 Air Fry Countertop Oven
The Ninja SP101 Air Fry Countertop Oven is the perfect air fryer oven for people who want to simplify their lives. It has variable cook features, such as broiling, air roasting, dehydrating, and toasting – so you don't need multiple appliances taking up space in your kitchen.
But the coolest thing about it is that you can pivot the whole unit to stand up vertically! This makes it really easy to store when you're not using it.
If you're looking for a small appliance that can handle basic tasks like air frying fries, fish sticks, fish fillets, and slices of toast, this is the perfect option. And the oven rack is removable and easy to clean.
But if you want to use it for larger items, such as toast or pizza, you might need to consider a different model that is taller in size.
Dimensions: 19.72″ long x 14.96″ deep x 7.56″ high
5. KitchenAid Digital Countertop Oven with Air Fry
Finally, a toaster oven that doesn't require constant supervision! This is a life-saver for people like me who always seem to burn their food. The great thing about KitchenAid's Digital Countertop Oven with Air Fry is that it has different shade settings, so you can get your toast just the way you like it.
Plus, it's effortless to store – I can just slide it under the kitchen cabinet when I'm not using it. I love my KitchenAid KCO124BM because it has a beautiful design that matches my other Kitchen-Aid appliances.
The biggest downside to this air fryer is that it can be loud when used. Additionally, the crumb tray doesn't detach, making it difficult to clean. It also has some sharp edges, so be careful when handling it.
Although the KitchenAid Air Fryer is larger than the Breville toaster oven, it has many great features.
Dimensions: 17″ long x 16″ deep x 11.3″ high
Easy Air Fryer Bratwurst Recipe
This air fryer bratwurst recipe produces the most tender & juicy bratwurst of all time! And the best part is, they only take 15 minutes to cook!
Try my recipe
6. Black+Decker Crisp' N Bake Air Fryer Toaster Oven
The BLACK+DECKER Extra Wide Crisp' N Bake Air Fry Toaster Oven is perfect for your kitchen. With five functions and two adjustable settings, it can cook various foods – from pizza to chicken nuggets.
Plus, you can also toast bread and make chicken wings with ease! This guy might not fit into a square-shaped area, but he'll definitely slide under a low cupboard.
The Black+Decker Crisper is perfect for cooking your food using convection heat and airflow. It has an extra-wide interior that allows you to cook up to 8 slices of bread and a 12″ pizza or 9″ x 13″ pan, complete with handles!
The oven walls are thin, which makes them easy to clean but also means fingerprints show up quickly. In addition, the air fryer has a drip pan that is significantly smaller than the air fryer basket, so crumbs will fall onto the heating elements.
Dimensions: 21.5″ long x 23″ deep x 11.2″ high
7. Instant Omni Plus 10-in-1 Air Fryer Toaster Oven Combo
This Instant Omni Plus 10-in-1 Air Fryer Toaster Oven Combo is perfect for you if you're short on counter space! It's a one-stop-shop small kitchen appliance that combines an air fryer, toaster oven, convection oven, rotisserie, and more.
It has many great features, such as large size, super-intuitive controls, and even heating. Plus, it's well-made – not cheap plastic like some air fryers.
I've found that it cooks food faster than most basket air fryers, and the bake feature is really nice too. The touch display works well and is easy to use. And it's pretty quiet in the air fry cycle compared to other air fryers I've used.
Dimensions: 16.53″ long x 15.74″ deep x 13.89″ high
How to Air Fry Frozen Mozzarella Sticks
If you're looking for the cheesy goodness snack, look no further. This Air Fryer frozen Mozzarella Sticks Recipe is incredibly easy and only takes 6 minutes!
Try my recipe
8. Cosori Wifi Air Fryer Toaster Oven Combo
The Cosori Wifi Air Fryer Toaster Oven Combo is incredibly fun to use. The wings, fish, fries, and sweet potato fries come out perfectly cooked every time. Plus, the Alexa integration makes it super easy to control – I just need to say, "Alexa, tell the air fryer to preheat," and it's ready to go!
The ShakeAlert is a cool feature that I really appreciate; it's a reminder to shake the fryer after each use. It helps ensure even cooking for your fries and fish. Plus, it's easy to clean – just make sure to use cooking spray or some other form of lubricant and wipe it down after every use.
The design of the basket is a bit impractical. I don't like that you need gloves to remove it, and I wish it had a handle. It's also loud when the fan is blowing out the back, so be sure to give it some space on my countertop.
Dimensions: 13.5″ long x 12.7″ deep x 14.9″ high
9. Comfee' Retro Air Fryer Toaster Oven
Comfee's Retro Air Fryer Toaster Oven is great for people who want a simple, no-fuss experience. It gets the job done well and meets all expectations. I also have to commend it for its performance in cooking chicken thighs – they came out wonderfully!
The air fryer portion is just as good as everyone says it is, so you can be sure that this appliance will live up to your expectations.
Although it can be confusing to use at first, the Comfee' Retro Air Fryer Toaster Oven is an excellent value for the price. The instruction manual could be more explicit about what the icons on the dial mean. Still, overall it's not too tricky to figure out.
Keep in mind that every user is different, so you may have to experiment with it a little before getting the hang of it.
Dimensions: 13.11″ long x 13.46″ deep x 12.6″ high
10. Breville Smart Oven Air Fryer Pro
The Breville Smart Oven Air Fryer Pro is the powerhouse of kitchen appliances. It can toast, bake, broil, and air fry – making it perfect for anyone who wants to have one oven that can do it all.
The Breville has a large capacity and is bigger than a typical toaster oven. But it cooks food faster, so it might be worth the trade-off if you're tight on space.
It has enough space to cook a 14lb turkey, which is more than anyone would need. It also has more heating elements than any other oven, which heats up quickly and cooks food evenly – making it perfect for large meals or party hosting!
The knurled control buttons are easier to use, and the flat door handle is more comfortable to grip. And best of all, it doesn't take up as much space, so it can easily fit in a cabinet.
Dimensions: 20″ long x 15″ deep x 11″ high
11. (BONUS) Dash Tasti-Crisp 2.6 Quart Air Fryer
This model is a bonus on my list – the Dash Tasti-Crisp™ 2.6 Quart Air Fryer. Unfortunately, it doesn't have the toaster oven combo feature. Still, it's tiny and perfect for tight spaces like studio apartments and RVs!
The Dash Tasti-Crisp is incredibly quiet, much quieter than other models. In fact, you can barely hear it when it's on! The touch screen is responsive and easy to use, and the auto-off feature is an excellent safety precaution.
I like this air fryer, but there are a few things that would make it better. First, I wish it didn't beep every time it starts or finishes a cooking cycle. Second, it would be great if I could start a preset with just 1 or 2 taps on the screen.
Other than that, this air fryer is excellent. And small.
Dimensions: 8.7″ long x 10.7″ deep x 11.3″ high
---
Choosing The Best toaster oven Air Fryer Combo
Toaster ovens come in all shapes and sizes, with different capacities, functions, and prices. But they can also take up precious counter space.
5 Things to consider when buying an air fryer:
👉 Size: Before buying an air fryer/toaster oven, measure the space on your countertop. Ensure there's enough room to sit comfortably and that the overhead cabinets won't get in the way. And make sure there's plenty of room for proper ventilation. Poor ventilation could lead to all kinds of problems.
👉 Capacity: When considering which size air fryer & toaster oven combo is best for you, think about the types of foods you cook regularly. These appliances come in various capacities. For example, small ones can toast 4-6 slices of bread at once, and larger ones can fit a 12-inch pizza.
👉 Type of Controls: Dial controls are easy to use, but they don't offer the same precision as digital controls. You basically turn a mechanical timer that dings when time is up with dial controls.
This might be fine for most tasks, except baking, where exact timing is critical. Consider spending a bit more on an appliance with a digital control panel.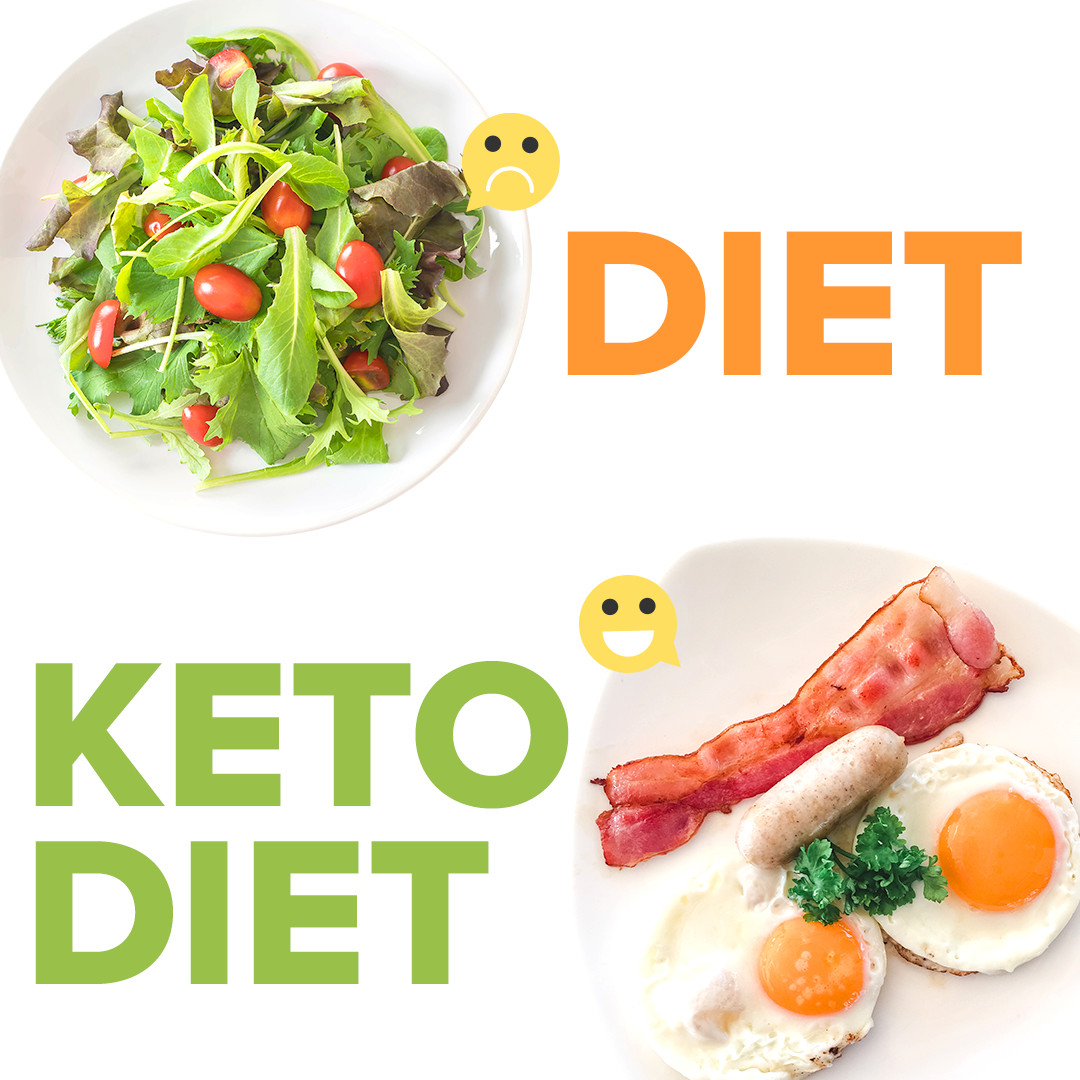 👉 Different functions: You may think that toaster ovens are only for toasting bread, but today's models can do much more. In addition to air frying, slow cooking, dehydrating, and more, they also take up less space on your countertop.
This added functionality does come at a price, so be realistic about whether or not you need all the extra features.
👉 Cost: Toaster ovens come in a wide range of prices, from as low as $50 to as high as $400. The most expensive ones are typically the best quality, but you can find some excellent models for around $100.
Of course, If you're only going to use your toaster oven for toast, melted sandwiches, and quick reheats, there's no need to spend more.
---
How I Tested These
I ate a lot of food. That's just what I did, haha.
I evaluated a number of factors when choosing the best air fryers. These included how easy it was to clean the machine, how evenly it heated and cooked food, the feel of the controls, and even how easy it was to set and pause the timer.

I tested each air fryer by cooking frozen french fries, bone-in chicken breasts, and fish fillets. I looked at how quickly the machine browned the food on the outside and how crispy the texture was.
I also looked at how well the machines cooked food, as well as other factors such as their aesthetic appeal and noise level. In doing so, I determined which models were the best of the bunch.
---
I hope this guide was helpful for you when deciding to buy the best small air fryer toaster oven combo!
Try one of these great recipes!