In today's world, buying coffee isn't just about price and taste; it's also a political act. Apps like PublicSq let you "vote with your wallet," choosing brands that align with your values. Seven Weeks Coffee is such a brand, openly supporting a pro-life stance.
In this review, we'll assess whether its flavor is as strong as its convictions. Before we jump in, here's a fun fact: I'm not making a dime off any Seven Week's Coffee beans purchased via this blog post.
Table of Contents

My Review of: Seven Weeks Coffee
This is here so you can skip reading the full post if you simply want my opinion on the beans.
😋
Taste
Flavorful, on par with big brands.
💸
Cost
Slightly pricier, but worth the ethics.
👼🏿
Ethics
Values motherhood & unborn lives.
What I like
I'm saving children's lives
I'm voting with my wallet
The coffee tastes great
Summary: Seven Weeks Coffee holds its own in the taste department, easily matching the flavor profiles of big coffee names. While it's a bit pricier, the extra cost is justified for me because it aligns with my ethical values.
Key Takeaways
Seven Weeks Coffee is a Christian, conservative, pro-life coffee company founded in 2021.
They donate 10% of sales to pro-life pregnancy centers across the US.
The company was started by Anton Krecic to promote Christian values through business.
Seven Weeks offers organic blends like Faith, Hope, and Life, along with single origins from Ethiopia and the Dominican Republic.
Why Listen to Me?
I'm a conservative who lived in Capitol Hill, Seattle's LGBTQ hub (and in the 90s, Nirvana and Pearl Jam's stomping grounds), for two decades. During that time in this progressive enclave, I worked as a closeted conservative barista while honing my craft at different coffee establishments.
For the longer, better story, keep reading. If you'd like to skip this part just click these three words and you'll skip past my self-aggrandizing origin story.
Two decades ago, I moved from the Detroit area to Seattle—a city ripe with progressive ideals and artisan coffee shops. Initially, I was a dyed-in-the-wool leftist, swayed by the passionate rhetoric of films like "Bowling for Columbine." I was, in essence, a hero in my own liberal narrative.
I was comfortable, embedded in a community that echoed my beliefs. My political and personal identities were intertwined, fueled by my environment and the people I surrounded myself with.
Then came an unexpected business trip to California in the mid-2000s. It was during this trip, driving along the picturesque coastline of Santa Barbara, that I stumbled upon Mark Levin's radio show.
As I listened, I couldn't help notice how cranky the guy was. But, along with that, a transformation began within me. This wasn't just a conservative radio host, but a voice challenging me to question what I thought I knew.
A strange feeling, almost like betrayal toward my former self, swept over me. Yet, I was compelled to continue down this unfamiliar path.
Thus began my education with teachers like:
Rush Limbaugh
Mark Levin
Dennis Prager
Dinesh D'Souza
Returning to Seattle, I found myself in a labyrinth of ideological clashes. Now a closeted-conservative, (and for the first time, unwaveringly sure of my beliefs as a man, but still understanding the real life consequences for my career and social circle if word were to get out) I was the proverbial black sheep in a flock of hateful, Seattle liberals.
I attended a Tea Party Rally in 2009, standing amid like-minded individuals at the State Capitol in Olympia. I was scared to be up on those steps, but I've never felt more proud of myself. Back in my own realm—Seattle's coffee shops and political battlegrounds—I continued to hone my craft, both as a barista and as a proud conservative.
Indeed, the only instance I felt at ease sharing my political beliefs was during a substance abuse support group. I achieved sobriety from alcohol and marijuana in 2011, and our therapy sessions took place on Capitol Hill, opposite Bahaus Coffee.
I was the sole straight individual in a group predominantly comprising gay men battling addictions to meth (referred to as Tina) and alcohol. After we all shared our lowest moments, I recounted my own alarming experience of waking up to find blood in my urine (a story for another time). As I grew more comfortable, I opened up about my political views. In a heartwarming gesture, they all embraced me, jokingly saying, "oh my dear child…"
Fast forward 15 years, I now reside in St. Louis, in a neighborhood mostly inhabited by retired black folks. Upon moving in, an elderly neighbor amusingly questioned our choice to shop at Aldi, remarking, "Don't your people shop at Whole Foods?" I almost died laughing. Such light-hearted banter was a rarity in Seattle.
But I've left the coffee world behind and am now a Senior Art Director for a fortune 100 company. I have a wife and a daughter and a deep love for everything coffee.
Now that you've read my bona fides, let's start the review.
---
Seven Weeks Coffee Review
I zeroed in on Seven Week's Faith blend for this review because, well, I'm a sucker for dark roasts. Just to note, this is my maiden voyage with Seven Weeks, so I haven't ventured into their Life or Hope blends. Here's the scoop:
How I brewed mine
I opened my bag of Faith Blend whole bean and then I grabbed my vintage Mr. Coffee blade grinder. While blade grinders are simpler—you grind longer for finer results—it's more about timing than precision.
And while my usual Black & Decker Drip Coffee Maker is decent, for a fuller flavor, I opted for my French Press.
1. Aroma, Flavor Profile, and Taste
I boiled the water traditionally on the stove, given my 1950s kitchen's space constraints. Once the coffee steeped, its aroma deepened.
After a short four-minute scroll on my Truth Social feed, I plunged the French press. Though I usually indulge with a 'male-inch' of cream (the origins of which we can explore at a later time), for this review, I sipped it black. Smooth with low acidity, it stood out even for a blend, rivaling my go-to Costco Sumatra Coffee.
A peek at the Seven Weeks Coffee website shows 55 reviews, all praising their top blends. They collectively boast a 5-star rating. The site doesn't delve into taste or quality as I do, so the rave feedback's reason remains elusive. Perhaps it's brand loyalty? Nonetheless, the reviews feel genuine, and I too gave it 5 stars. It's that good.
2. Price and Value for Money
When it comes to getting bang for your buck, Seven Weeks' pricing is on point. A single purchase of the Faith Blend will run you $18.99. Tack on shipping, and you're looking at a total of $24. Opting for a subscription trims a dollar off the bean price and waives the shipping fee for the initial order.
Comparatively, Seven Weeks stands up well against other specialty coffees sold online, and in many instances, they're considerably more wallet-friendly. Take Spirit Animal Coffee, one of my personal subscription favorites. Until recently, their most budget-friendly bag went for $30.
Beyond just the cost, there's intrinsic value in supporting a pro-life coffee company like Seven Weeks. They commit 10% of gross profits to pregnancy centers and Pro-Life groups. That kind of contribution, to me, is beyond any price tag.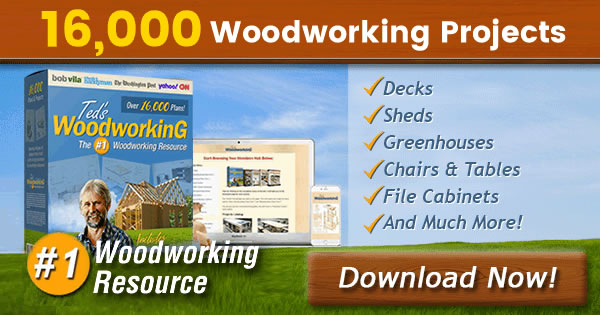 What types of coffee does Seven Weeks Coffee Carry?
Here's a current list of all the coffee-products Seven Weeks Coffee carries as of the writing of this article. Not shown here are Keurig K-Cups, which are due to launch in September of 2023.
Coffee Blends:
Faith Blend (Dark Roast): Sweet Chocolate, low acidity, low bitterness
Life Blend (Medium Roast): Floral, Nutty, Smooth
Hope Blend (Medium Roast): Smooth, Sweet, Nutty
Single Origin Coffees:
Dominican (Light Roast): Smooth, sweet with notes of nuts, chocolate, and vanilla
Ethiopia (Light Roast): Citrus, Cane Sugar, subtle Chocolate
Ethiopia (Medium Roast): Citrus, Chocolate
Ethiopia (Dark Roast): Baker's chocolate, Sweetness
Bundles:
Premium Ethiopian Bundle: Includes 1 Hope Blend, 1 Life Blend, and 1 Faith Blend (12oz bags each)
Premium Caribbean Bundle: 1 Haitian Medium Roast, 1 Dominican Light Roast, 1 Faith Blend Dark Roast (Honduras)
Premium Blend Bundle: Includes 1 Hope Blend, 1 Life Blend, and 1 Faith Blend
Limited Editions:
Haitian Microlot: Espresso Roast (blend of Honduran, Dominican, Brazil Natural). Silky, smooth, sweet
Here's the same info in table format:
Type
Variety
Description
Blends
Faith Blend
Dark Roast: Sweet Chocolate, low acidity, low bitterness
Life Blend
Medium Roast: Floral, Nutty, Smooth
Hope Blend
Medium Roast: Smooth, Sweet, Nutty
Single
Origin
Dominican
Light Roast: Notes of nuts, chocolate, vanilla
Ethiopia (Light)
Notes of Citrus, Cane Sugar, subtle Chocolate
Ethiopia (Medium)
Notes of Citrus, Chocolate
Ethiopia (Dark)
Notes of Baker's chocolate, Sweetness
Bundles
Premium Ethiopian
Includes 1 Hope Blend, 1 Life Blend, and 1 Faith Blend (12oz bags each)
Premium Caribbean
1 Haitian Medium Roast, 1 Dominican Light Roast, 1 Faith Blend Dark Roast (Honduras)
Premium Blend
Includes 1 Hope Blend, 1 Life Blend, and 1 Faith Blend
Limited
Edition
Haitian Microlot
Espresso Roast: Silky, smooth, sweet
Current Seven Weeks Coffee offerings
How Does Seven Weeks Coffee Compare?
In today's vast coffee market, discerning what sets one brand apart from another can be a challenge. With Seven Weeks Coffee, the difference is clear.
Artisanal Quality: Unlike mass-produced brands like Folgers and Maxwell House, which prioritize volume, Seven Weeks Coffee focuses on handcrafted precision. Every batch is a result of meticulous attention, ensuring unparalleled flavor and quality.
Sourcing Excellence: While specialty brands, such as Starbucks, do source globally, Seven Weeks Coffee takes it a step further. They form direct relationships with coffee farmers, ensuring access to the finest beans. This guarantees that each cup is not only rich in flavor but also rooted in authenticity.
Values-Driven Approach: What further distinguishes Seven Weeks Coffee is its alignment with Christian and conservative values. This isn't commonly found in the coffee industry. Their unique focus on pregnancy center donations is unprecedented and underscores their commitment to broader societal issues.
National Reach with a Personal Touch: While they might not have the physical presence of major chains, Seven Weeks Coffee ensures nationwide accessibility. Without compromising on quality, they ship their specialty beans across the country, catering to coffee enthusiasts everywhere.
Sustainability and Ethics: Beyond the brew, Seven Weeks Coffee is steadfast in supporting fair trade and sustainable farming practices. This positions them as not just a coffee brand, but a socially and environmentally responsible entity.
In essence, when choosing Seven Weeks Coffee, you're opting for a brand that seamlessly combines quality, authenticity, values, and responsibility. It's a cut above both mainstream and specialty competitors in the market.
Customer Reviews and Feedback
Nothing speaks more truthfully about a brand than the opinions of its customers. Let's take a look at what others have to say about Seven Weeks Coffee:
Positive Reviews
I loved it. Plus, Seven Weeks Coffee holds a remarkable 4.7 out of 5 stars rating on their website, based on 283 reviews.
Criticisms
I would have loved to have seen a few more Single origin options. And though I can't personally speak to this, since I've only tried their Faith Blend, a few have reviewers have pointed out it may not be the best option for those looking for a milder and less intense coffee experience.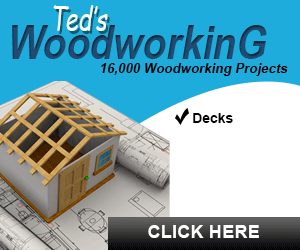 FAQ
Why is it called seven weeks coffee?
The name comes from the fact that at seven weeks of development, a baby is the size of a coffee bean and for the first time, a heartbeat is clearly detectable.
Is there a promo code for Seven Weeks Coffee?
Yes, you can use the code GOLDENLAMB at checkout to save 10%.
Does Seven Weeks Coffee offer organic coffee options?
Yes, Seven Weeks Coffee offers organic coffee options. You can find more details about their coffee types on their Instagram FAQ.
Where can I buy Seven Weeks Coffee online?
You can buy Seven Weeks Coffee directly from their official website. Some coffee forums also recommend checking with local and online roasters for the freshest beans.
How should I store my Seven Weeks Coffee to ensure freshness?
It's recommended to store your coffee in an airtight container and place it in a cool, dark location.
How does Seven Weeks Coffee compare to other specialty roasters?
Seven Weeks Coffee has received positive reviews for its quality, especially for its intricate flavors from bean blending and small batch, artisan roasting. You can find more comparisons and reviews on coffee forums and review sites.
Conclusion
So, here we are at the end. I had fun drinking this coffee but even more fun reviewing it. Their coffee tastes great, and their mission resonates deeply with me.
While I'm not necessarily blown away by the taste of their coffee, it stands neck-to-neck flavor and quality-wise with the Woke coffee brands.
Their dedication to a Christian, pro-life vision is evident in their support for pregnancy centers. It's refreshing to see a business, especially in the coffee industry, stand firm in its values.
Though they might be on the smaller side now, the buzz about their taste and ethics is undeniable. If you, like me, appreciate both quality coffee and businesses with a strong moral compass, Seven Weeks Coffee is a brand worth supporting.