Google Analytics provides a ton of value but can be hard to navigate. It's like trying to decipher hieroglyphics while being blindfolded and wearing vintage Soviet jorts.
Isn't there an easier way to see your website's traffic without sacrificing time, sanity, and energy to do so?
I'm a husband, a father, and I work a full-time job. I'm also a new blogger. Analyzing data is hard work. I need someone to spell it out for me. That's where RankIQ comes in.
Specifically, the Google Rankings and Traffic Analysis Tool in RankIQ. So put on your sweatpants and grab a glass of milk, cuz you're about to be inspired!
What is RankIQ?
Rank IQ is an ai-powered SEO toolkit built specifically for bloggers. RankIQ provides access to a keyword library filled with hand-picked, low competition + high search volume keywords.
These keywords have the best chance to rank on the first page of Google. No more wasted time writing blog posts no one is ever gonna see.
Feel free to cancel your subscriptions to keyword research tools like Ahrefs, SEMRush, and Ubersuggest. RankIQ replaces all of them and costs a lot less per month.
Along with vetted keywords, RankIQ also lets you run SEO Reports on any keyword. This is where the artificial intelligence shines.
The SEO Report details every 👏 single 👏 keyword phrase you need to include in your blog post AND BLOG TITLE in order to rank on the 1st page of search engines.
What is The Google Rankings & Traffic Analysis Tool in RankIQ?
…besides being a mouthful? For the sake of time, I'm going to call it the Traffic Analysis Tool. The Traffic Analysis Tool in RankIQ helps you identify keywords and blog posts that are killing it, as well as the posts that need attention.
The Traffic Analysis Tool is made up of five reports:
---
Step 1: Connect Google Search Console to RankIQ
Before you can use the Traffic Analysis tool in RankIQ, you'll need to have a Google Search Console account.
If you already have a Google Search Console account, awesome. If not, don't worry. It's really easy to setup. Open Google Search Console and follow the on-screen instructions. Once you're done, log into RankIQ.
Psst: If you don't have RankIQ yet, you should subscribe while it's still 50% off.
Step 2: Run Analysis in RankIQ
Once you're in the RankIQ dashboard, click up top where it says Check Rankings. Then, select your website from the drop-down menu and hit Run Analysis.
RankIQ analyzes traffic for ANY website you have connected to Google Search Console. Your food blog, your knitting blog, and even your Joanna Gaines-inspired Papier-mâché blog.
Also, new blog posts can take 30-60 days to show up, so don't get discouraged!
Report #1 – Keywords Driving The Most Traffic over the last 28 days
This first report shows you the keywords driving the most organic traffic to your site over the past month. Everything is sortable by clicks, impressions, click-through rate, rank, and last rank.
Clicks = total visitors from a keyword
Impressions = # of times a URL showed up in SERPs after search
CTR – click-through rate (clicks/impressions)
Rank = average ranking over last 28 days
Last Rank = average ranking of prior 28 days
Note: Green text means your keyword has gone up and red means it's gone down. Green good, red bad.
If you'd like to see how a specific keyword is doing, you can search for it in the Search Keyword field up top.
Same goes for a specific blog post. Paste the URL into the Input URL to see Rankings for a Post field and it'll show you each keyword that posts ranks for.
Report #2 – Organic Clicks Comparison
The next report is the Organic Clicks Comparison of the Last 90 Days to Previous 90 Day Period. What a mouthful!
This report shows you your gains or losses in Google mobile, desktop, and tablet search.
It shows you the traffic (clicks) difference between the last 3 months vs the 3 months before that (6 months total).
Report #3 – Pages With The Biggest Traffic Increase
This report shows you the pages with the biggest increase when comparing the last 90 days to the previous 90 days.
In this image, you can see that my Rockfish recipe gained almost 3000 clicks over a 3 month period.
Report #4 – Pages With The Biggest Traffic Decrease
This section of the tool shows you the pages with the biggest decrease when comparing the last 90 days to the previous 90 days.
Luckily I have nothing showing here. If I did, I would simply use RankIQ to help me optimize those underperforming posts.
Report #5 – Pages With Most Organic Traffic Over Last 3 Months
The last section of the RankIQ Check Rankings Tool shows you your best-performing pages overall. You can sort by clicks, impressions, click-through rate, and position in Google search results.
And that, ladies and gentlemen, is RankIQ's Google Rankings & Traffic Analysis Tool in a nutshell.
Insert obligatory Austin Power's "nutshell" joke here. I'm old.
All joking aside…RankIQ's Traffic Analysis tool is the answer you've been looking for. You can now make educated choices about your blog:
What keywords are driving a lot of traffic to my website?
Which new posts are performing well?
Which posts are underperforming?
Which posts should I update?
Is my target keyword ranking at all?
Which posts should I let die on the vine?
Is my website's SEO working?
If you'd like to drink some more milk, read my far-too-detailed review of RankIQ, here.
---
Is RankIQ Worth It?
If you're done writing blog posts that go nowhere, then yes. If you want to finally see the fruits of your blogging labor, then yes.
And, the Traffic Analysis Tool is just the tip of the iceberg. RankIQ is packed with other insanely valuable features:
The Content Optimizer
The Content Analysis Tool
Smart Content Grade
Library of high traffic keywords
It's a genuine content creation toolkit, built for bloggers, by bloggers. RankIQ has taken the guesswork out of search engine optimization for me.
It will for you, too.
For a limited time, RankIQ is on sale for 50% off.
I also suggest listening to the Blogging Millionaire Podcast by Brandon Gaille. Each short episode is jam-packed with actionable steps you can take to improve your blog.
I hope this article has been helpful to you! If you have any more questions about the keyword tools in RankIQ, send me an email using this form.
Or, leave a comment below and I'll get back to you ASAP.
More RankIQ SEO Toolset Stuff I Wrote: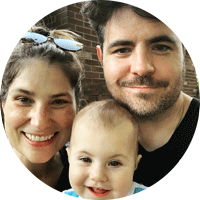 About Kelsey
Kelsey is an Art Director by day, an amateur chef by night, and a blogger (by always) with over ten years of experience in the marketing field.
He's a proud husband to his wife Vanessa and father to his wonderful daughter, Beverly. He launched his food blog, TheGoldenLamb, in 2021, which is his current hobby and obsession.
Here are some of Kelsey's most popular recipe posts: