Finding good Arts and Crafts Keywords doesn't have to be frustrating. In this post, I'll show you how to save precious time by writing blog posts people are guaranteed to see (and enjoy).
Craft Blogging 101: Choosing Arts and Crafts Keywords
You spent the weekend writing a killer blog post about the "31 Little Known Uses for Mod Podge." You went with your gut, talking about things that you LOVE about Mod Podge. Topics you're pretty sure people are gonna want to read about.
You wait, and wait, and wait. Three months in, your blog post isn't getting any traffic. You're left feeling defeated and frustrated. Trust me; I know the feeling because I've been there.
Truth is, you're not getting traffic due to a lack of keyword research. I don't blame you because keyword research sucks.
According to a study by Orbit Media, the top 37% of bloggers getting the most traffic to their blogs always do keyword research.
Why is keyword research necessary?
Keyword research is vital because Google won't show people your content unless you include keywords they're actively searching for.
That's where the horrendous process of "research" comes in. It takes HOURS and can be expensive. Common tools like Ahrefs and SEMRush cost $100's of dollars per month. And unless you're flush with cash, it's not a viable option.
So, what is the secret?
I don't do keyword research. Ever.
Yet my food blog, The Golden Lamb, is consistently taking the 1st spot on Google Search results. As of today, my food blog has 1.38 million impressions and 40,000 clicks. And this is all ORGANIC traffic.
No social.
No paid.
Nada.
How did I do this? I'm not a magician. But my Aunt Jody did date David Copperfield, back in the 80s, so maybe that counts for something.
I've achieved this organic growth by doing three things:
Writing good content
Being consistent
Using RankIQ
You don't need to do keyword research because RankIQ does it FOR you.
What's RankIQ?
RankIQ is a tool built specifically for bloggers. Within RankIQ, there's a feature called the Keyword Library. The Keyword Library is loaded with hand-picked, low competition + high search volume keywords for Arts & Crafts.
In fact, RankIQ covers every major (and minor) blogging niche you can think of. This video does a great job of explaining exactly how RankIQ works.
Arts & Crafts Keywords
Here's a complete list of the RankIQ Arts & Crafts niches. Each of these niches includes 1000's of vetted keywords, guaranteed to rank on page 1 of Google.
Arts/Crafts: Balloons Arts/Crafts: Best Paint for
Arts/Crafts: Concrete
Arts/Crafts: Cricut
Arts/Crafts: Etsy
Arts/Crafts: For Kids
Arts/Crafts: Jewelry
Arts/Crafts: Journaling
Arts/Crafts: Machining
Arts/Crafts: Macrame
Arts/Crafts: Pastels
Arts/Crafts: Procreate
Arts/Crafts: Soap Making
Arts/Crafts: crochet
Arts/Crafts: embroidery
Arts/Crafts: how to
Arts/Crafts: knit
Arts/Crafts: mix
Arts/Crafts: paint
Arts/Crafts: quilt
Arts/Crafts: sew
Arts/Crafts: woodwork
For me, there's a comfort in knowing that the time I spend crafting (pun intended), a blog post won't be in vain.
People will see it.
Betty from Schenectady will be so happy to find your macrame blog that she'll shout your name from her condo rooftop (much to the chagrin of her HOA).
---
Keyword research is complex, and it can be challenging to find the perfect keywords to use in your blog. For me, RankIQ has been a game-changer for my food blog, and I think it'll be one for you too.
So get craft blogging!
More About RankIQ: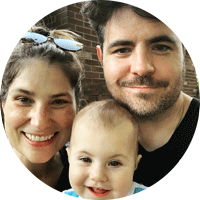 About Kelsey
Kelsey (me) is an Art Director by day, an amateur chef by night, and a blogger (by always) with over ten years of experience in the marketing field.
I'm a proud husband to my wife Vanessa and Dad to my wonderful daughter, Beverly. I launched his food blog, TheGoldenLamb, in 2021, which is my current hobby and obsession.
Here are some of my most popular recipe posts:
Lemon & Butter Rock Fish Fillet Recipe
Cheesecake Recipe Without Sour Cream