I'm here to offer you some guidance on how to effortlessly find anime keywords. As your Senpai (先輩), it's important that I share my knowledge with you and help you grow as a blogger.
Like Father Like Daughter
I'm 43. I grew up in the 80s and 90s, so my heart will always be drawn to "Japanimation" movies like Akira, Ghost in the Shell, Wicked City, and Record of Lodoss War (a personal fave).
Anime is a great way to bond with my daughter. The stunning visuals and intriguing stories have her captivated, and I love that I'm able to share this experience with her. She's always asking for more, and I can't wait to see what new shows she'll enjoy next.
Anime blogging 101: choosing keywords
I want to rank an anime blog, but how do I choose keywords?
You're ready to create a blog post about the latest episode of Death Parade and you want it on the first page for all the relevant search terms. The trouble is, that you don't know which keywords to choose.
That's where RankIQ comes in. RankIQ analyzes 25-30 sources and returns every single keyword that Google wants to see in your post. And it uses machine learning, so it's always getting better at finding keywords that make sense for your blogs.
RankIQ will help you find anime-related words, long-tail anime keywords, and more. For example, if you are writing about Attack on Titan, you can input the words Attack on Titan and it will show you all the key words Google wants in your post.
In the Anime niche alone, there are over 500 guaranteed-to-rank-on-the-first-page-of-Google keywords. If you write a blog post using one of these keywords, you're gonna do well.
Along with the Keyword Library, RankIQ has a feature called the ai SEO report. This thing scans the top 20-30 pieces of content on the interwebs and spits out a report that tells you:
Every single keyword you need to include in your post
Every single keyword you should include in your blog title
Simply put–it takes all the guesswork out of blogging for manga. You can learn more about RankIQ, here.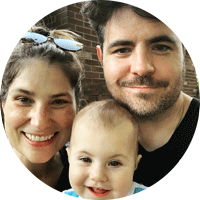 About Kelsey
Kelsey is an Art Director by day, an amateur chef by night, and a blogger (by always) with over ten years of experience in the marketing field.
He's a proud husband to his wife Vanessa and father to his wonderful daughter, Beverly. He launched his food blog, TheGoldenLamb, in 2021, which is his current hobby and obsession.
Here are some of Kelsey's most popular recipe posts:
Lemon & Butter Rock Fish Fillet Recipe
Cheesecake Recipe Without Sour Cream